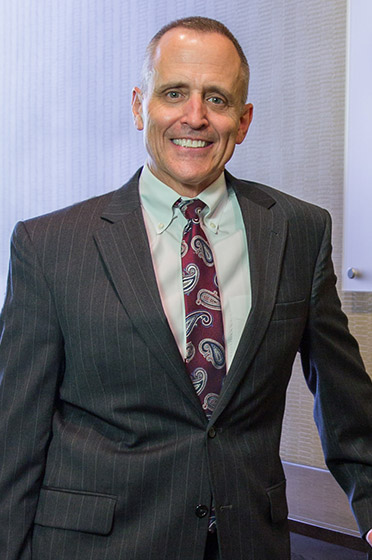 Location: Dover, Delaware
P: 302-678-3262
F: 302-678-9415
Practice Areas
Administrative Law & Government Relations
Delaware Corporations
Environmental Law
Insurance
MICHAEL W. TEICHMAN is a Director at Parkowski, Guerke & Swayze, P.A., joining the firm in June 2003. He concentrates his practice in the representation of traditional and captive insurance companies in both regulatory, transactional, and litigation matters. Mr. Teichman also represents clients in the areas of environmental regulation and litigation and serves as corporate and transaction counsel to Delaware based entities. He frequently serves as special Delaware counsel in the preparation of Delaware corporate opinions.
Mr. Teichman is the President of the Delaware Captive Insurance Association and has served on its board of directors since its inception. Mr. Teichman has been accepted into the Federation of Regulatory Counsel (FORC), a professional organization made up of attorneys possessing special expertise in the field of insurance regulation. Mr. Teichman is also the treasurer of the Delaware Bar Association Environmental Law Section.
Prior to joining Parkowski, Guerke & Swayze, Mr. Teichman was a partner with Reed Smith, LLP. Prior to entering private practice, he served as a Deputy Attorney General in the Delaware Department of Justice. During his tenure as a Deputy Attorney General, Mr. Teichman first served in the Criminal Division as a criminal prosecutor, and later represented the Delaware Department of Insurance.
Mr. Teichman served as a commissioned officer in the United States Navy from 1986 to 1991. He received a B.A. from Villanova University in 1986 and a J.D. from Temple University School of Law in 1994. He was admitted to practice law in Delaware in 1994.
Bar Admissions
Delaware, 1994
U.S. District Court District of Delaware, 1998
U.S. Supreme Court, 2007
Education
1994 – J.D. – Temple University School of Law, Philadelphia, Pennsylvania
1986 – B.A. – Villanova University, Villanova, PA
Published Works
Michael W. Teichman, "Injunctions Under the Uniform Insurers Liquidation Act: Must We Always Take No for an Answer?", Federation of Regulatory Counsel, Inc., FORC Quarterly Journal, Summer, 2015
Michael W. Teichman, "It's All In The Application", Captive Review Delaware Report 2011, Pageant Media, January, 2011
Michael W. Teichman, "Protection of Third-Party Claimants Under the NAIC Model Unfair Claims Settlement Act", Federation of Regulatory Counsel, Inc., FORC Quarterly Journal, Spring, 2009
Michael W. Teichman, "Captive Insurance? What is it, and Why Should I Care?", Delaware Banker, Fall 2007, Vol. 3, No. 4
Michael W. Teichman, "Delaware's New Captive Insurance Statute", Federation of Regulatory Counsel, Inc., FORC Quarterly Journal, Spring, 2007
F. Michael Parkowski and Michael W. Teichman, "Public Participation in the Coastal Zone Act Permitting Process: Too Much of a Good Thing?", Delaware Lawyer, Summer 2004, pp. 18-23

Michael W. Teichman, "Final Rule to Regulate Bank Sales of Insurance", Delaware Law Weekly, August 21, 2001
Michael W. Teichman, "Mutual Insurance Holding Company: Should Delaware Pass Legislation to Attract Insurers to the First State", Delaware Law Weekly, July 11, 2000
Professional Associations and Memberships
Delaware State Bar Association
Kent County Bar Association
Federation of Regulatory Counsel